Portfolio Contribution to the SDGs metric
Learn about the United Nations Sustainable Goals (SDGs) and why we look at each portfolio's contribution to the SDG's.
Introduction to the UN's Sustainable Development Goals (SDGs)
The Sustainable Development Goals (or SDGs) are a set of 17 global goals established by the United Nations in 2015 as part of the 2030 Agenda for Sustainable Development. The goals aim to address a range of global issues, including poverty, inequality, climate action, environmental degradation, affordable and clean energy, and clean water and sanitation.
The 17 global goals are: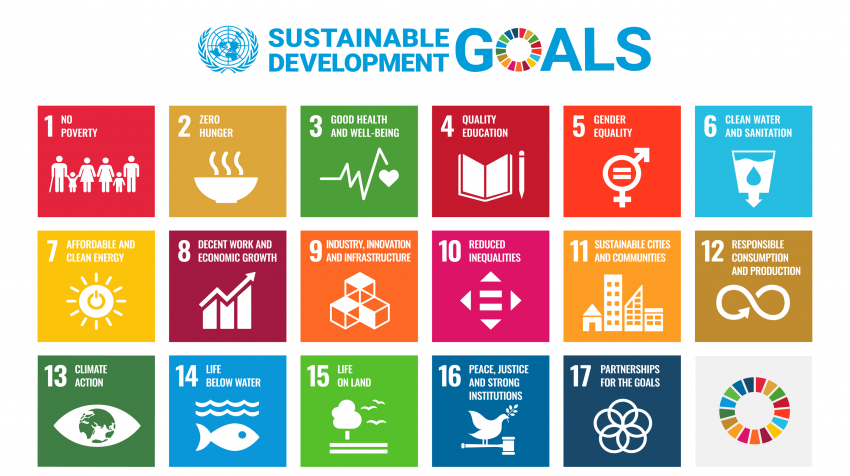 Source: un.org
We monitor each portfolio's contribution to the SDGs
We look at each portfolio's contribution to the UN's SDGs, based on the annual sales of the underlying companies in the portfolio. This metric is currently applied only on the equity component of the portfolio.
We can compare the portfolio's contribution to the SDGs and compare it with a traditional market exposure, such as the MSCI World ETF, which tracks a global shares developed market index. We refer to this index as the 'benchmark.' We can also look at how each portfolio performs on the individual 17 SDGs, to better understand how the portfolio can improve its overall SDG contribution.
We can also see how individual companies are performing. This can be useful information when we are reviewing and monitoring the fund managers responsible for investing in individual companies (stock selection) on our behalf.
How to interpret the percentage contribution of the portfolio to the SDGs
Generally, a high SDG contribution means that the portfolio overall is making good progress towards achieving the impact being targeting by the UN. That said, when we drill down below the headline SDG contribution, we can see it's possible for a portfolio to perform well in implementing initiatives and strategies for specific SDG's, but not necessarily for all the SDG's. At Aurora Capital, we believe that all the SDG's are important for a better and sustainable future, but we prioritise investments that can have a climate and environment related impact.
Last updated 26 April 2023.